MEDICAL CRIMINAL LAW &
MEDICAL LAW
CRIMINAL TAX LAW &
TAX LAW
COMMERCIAL CRIMINAL LAW &
BUSINESS LAW
HEALTCARE COMPLIANCE &
TAX COMPLIANCE
FEHN Legal focuses on MEDICAL, TAX and ECONOMIC CRIMINAL LAW, MEDICAL LAW and selected areas of TAX LAW.
WE HAVE PROVEN ADDITIONAL QUALIFICATIONS, CORRESPONDING SPECIALIZATIONS AND DECADES OF PROFESSIONAL EXPERIENCE IN VARIOUS FIELDS.
A functioning NETWORK, a view beyond national borders and our comprehensive commitment to the interests and goals of our clients are the basis for high-quality, solution-oriented and creative advice. In the area of criminal law, this is directed at entrepreneurs, board members, managing directors and other executives, but also at private individuals seeking advice.
In the area of MEDICAL LAW and MEDICAL CRIMINAL LAW, we specialize in advising medical and dental SERVICE PROVIDERS, i.e. we advise physicians, dentists, veterinarians, pharmacists, hospitals and private clinics, medical care centers (MVZ), dental care centers (ZMVZ), medical product manufacturers, MEDICAL PRODUCERS, BIOTECH COMPANIES, MEDICAL RESEARCH ORGANIZATIONS including CONTRACT RESEARCH ORGANIZATIONS, and healthcare FACTORING COMPANIES.
Legal advice to medical and dental practices Advice to medical and dental practices as well as (Z)MVZs represents a further focus of our work. We provide legal support in the purchase and sale of medical and dental practices as well as in succession planning. In addition, we defend claims for damages and compensation for pain and suffering in connection with allegations of medical malpractice – also on behalf of professional liability insurers – and bring to bear the experience of more than 6,000 medical liability lawsuits on the side of service providers. Finally, we have special expertise in health care administration law (e.g., professional law of the medical professions, infection control law).
COMPLIANCE aims at compliance with regulations as well as the avoidance of violations and thus, from the company's point of view, at the AVOIDANCE of CRIMINAL and PUBLIC INFRINGEMENT PROCEEDINGS as well as civil LIABILITY PROCEEDINGS. In addition, a functioning compliance system can lead to SANCTION REDUCTION and serves to a considerable extent the IMAGE protection of the company. Our range of services includes the development and implementation of a customized and needs-based compliance system, a NOTIFICATION SYSTEM including its support and evaluation as well as the fulfillment of legal reporting obligations and the execution of INTERNAL INVESTIGATIONS.
Due to the complexity, we focus on Healthcare and Tax. These are closely related to substantive medical law and tax law. For this reason, we provide tax compliance services exclusively to medical providers and non-profits.
ECONOMIC CRIMINAL LAW is a very broad field, which also covers, for example, the areas of corporate management, research, labor, sports and the environment, and is, among other things, accessory to administration (e.g., in environmental criminal law or official offenses): In this respect, we are also able to offer highly qualified advice and representation.
TAX (CRIMINAL) LAW, in particular that of the medical professions, is another focus of FEHN Legal.
INTENSIVE KNOWLEDGE OF THE WORKING METHODS OF TAX AUTHORITIES, TAX COURTS AND TAX CONSULTANTS, A HIGH LEVEL OF EXPERTISE AND CERTIFICATIONS ARE THE BASIS OF SUCCESSFUL REPRESENTATION OF INTERESTS.
DEFENSE IN THE PROCEEDINGS CONCERNING THE SO-CALLED. COLOGNE GARBAGE SCANDAL
German Society for Oral and Maxillofacial Surgery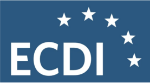 European Centres for Dental Implantology